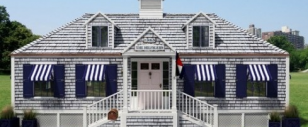 At the Centre Pompidou, in Paris,
from the 22nd of April, to the 25th of April :
Tommy Hilfiger exposition !
Tommy Hilfiger settled his preppy house on the Beaubourg esplanade :
What's preppy style ?
It's perfectly interpreted by Tommy Hilfiger
in each of his advertisings campaigns :
And of course, Gossip Girl shows also Preppy style !

Listen the North Odd Preppies,
to be in a good mood,
and go go go to Beaubourg !