We all have 'before I die I want to' wishes. Now this has been created. The group "Before I Die" takes abandoned buildings and turns them into objects of beauty.
"One month and seven hours of intense stenciling later and it's up! With a lot of support from old and new friends, I turned the side of an abandoned house in my neighborhood into a giant chalkboard with grids that say, "Before I die I want to _______." Residents can use chalk to write on the wall and remember what is important to them in life. Before I Die transforms neglected spaces into constructive ones where we can learn the hopes and aspirations of the people around us. If you're in New Orleans, stop by the corner of Marigny and Burgundy (900 Marigny St) to add your thoughts to the wall and see what matters most to your neighbors. It's a question that has changed me in the last year, and I believe the design of our public spaces can better reflect what's important to us. The responses and stories from passersby while we were installing it have already hit me hard in the heart. More installations to come.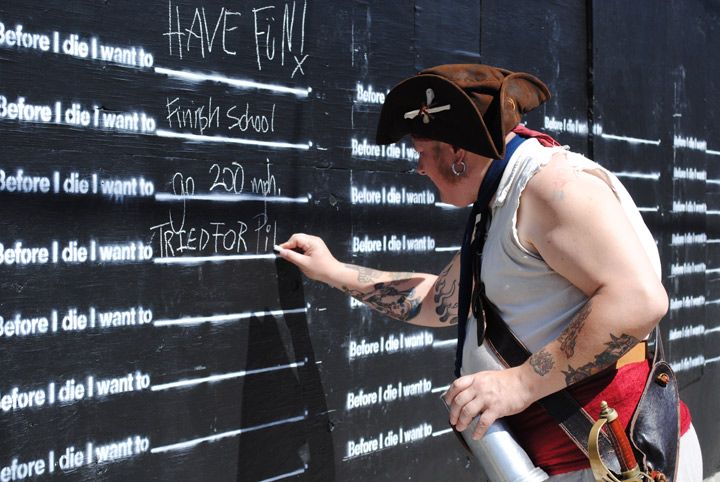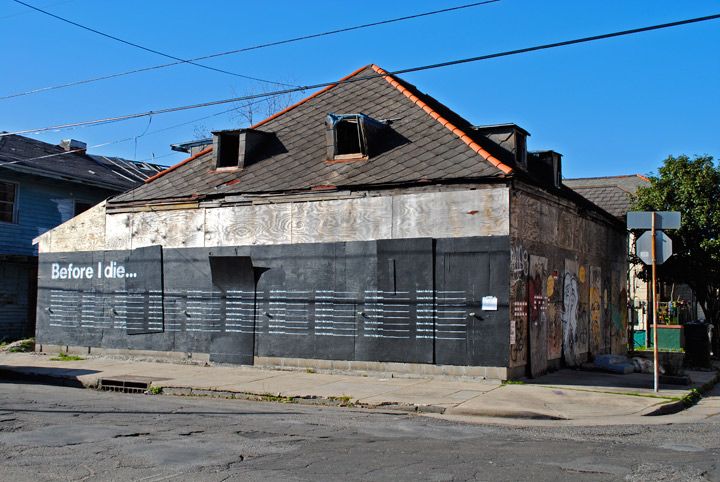 All responses are being documented and some will be included in a book. Once the wall is filled, we wash the board with water and begin anew again. A project site is in the works. I have received many kind requests from people who'd like to install it in their city, so we're looking into ways to manufacture an affordable stencil (I made this one by hand. It is a lot of cutting). "